COMING NEXT FROM SPT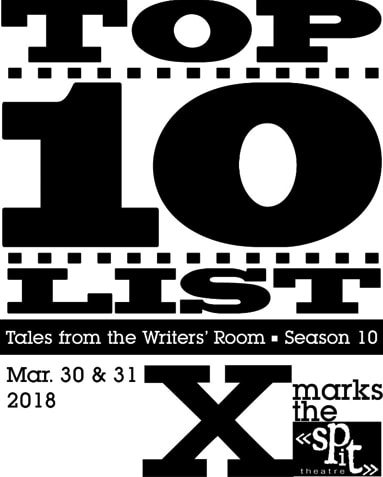 Sure, not our idea, but there are still plenty of Top Ten lists left to ponder (Letterman couldn't have hit them all!). We can't promise any surprise celebrity guests, other than our own guest actors, writers, and musicians. What we can promise is a night at The Writers' Room should be on everybody's Top Ten list. Make sure it's on yours.
While you're at it...
Please consider a donation to SPT to help keep this amazing professional theatre and unique arts community resource alive and well in our home town!
​